The digital age, the era of Big Data by Federico Scialabba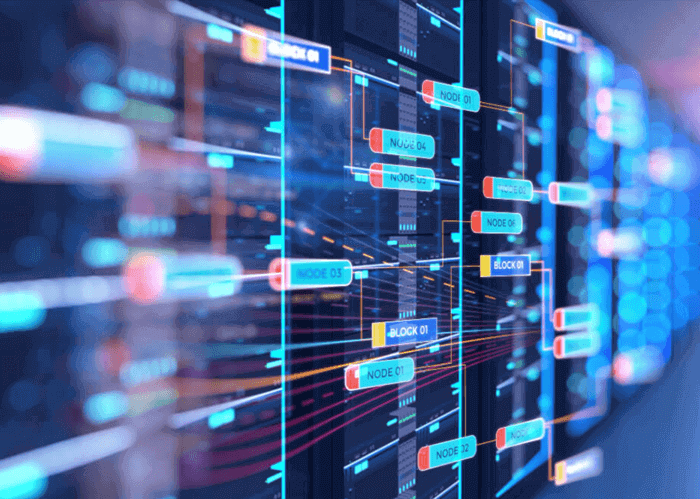 Cell phones, computers, tablets, GPSs and hundreds of other devices generate a universe of data on a daily basis produced by the interaction of billions of people scattered around the world. This is not new, human beings who inhabit planet Earth have been hyper-connected for a long time now, they do, undo, consume, share, observe, manage and act thanks to different technological elements, the difference is that before much of this information it was lost because it was not possible to store or process it. Today, this tidal wave of data can be digested at unprecedented speed and generates highly refined analytical intelligence that allows conclusions to be drawn, not overnight, but in real time. Right now, your reading of this material generates a possible measurement. This is Big Data, a revolution in the technological universe that many call the new engine of the economy and that implies a different way of looking at reality.
In this complex context and loaded with information, those in charge of reading the data no longer need to dissect reality in statistical samples to analyze a certain phenomenon because Big Data allows segmenting and studying a complete universe of data in real time. Today all information can be accessed, but it is also possible to store and process it efficiently at high speed. Photos and videos shared through smartphones, banking transactions, music streaming, digital flight reservations, online movie rentals, humidity sensors, biometric systems for sports practices, everything can be analyzed, compared and associated. The flow of information is not only much greater, but there is completely new data: cars, streets, industrial equipment, household appliances and many other objects are connected and can communicate, from their location to their temperature, movement or vibration, thanks to an infinity of digital sensors. And not only that, they can offer precise information about the person who is using them. Today, more data is produced in two days than has been generated in the last two thousand years.
In the music industry, for example, a record company like Music Brokers, today has its own profiles on all streaming services. These profiles provide a whole series of very precise measurements of people's preferences minute by minute. "Today, each of our profiles in the different services has become a digital real estate", comments Federico Scialabba, founder of Music Brokers. "In 20 years we built vast grounds with ramifications on Spotify, Apple Music, Deezer, YouTube and others. We have very active and interrelated verticals, and they are all valuable sources of information."
The world of music and entertainment is not the only one that uses data analysis. Regarding this, the photographer Rick Smolan, designer of the project The Human Face of Big Data, declared that this is "an extraordinary revolution because it not only changes business, but also education, government policies, health care and education." daily life. And as with all new tools it has the potential for unintended consequences. If we are careful and intelligent, in the not too distant future it will have as important an impact as language and art".
Powerful in the age of the new gold
We have fully entered a new era in which, thanks to the expanded potential of processing and storage, companies can carry out strategic management of Big Data and thus identify the needs of their customers and even predict their movements. According to specialists, an exhaustive analysis of current actions makes it possible to foresee multiple future situations in the life of any individual. In other words, today companies can design products and services even before the customer knows that he wants them.
This is what Music Brokers has been working on thanks to the readings of its Data Analytics specialists. Federico Scialabba explains in this regard: "We are a company of ideas, with specific products to nourish a virtuous ecosystem, an ecosystem that grows permanently and feeds back. We create soundtracks for certain situations, we infiltrate people's emotions, places, what people recognize and need.
Automated efforts to analyze the data that social networks dump are extremely valuable, among other uses, they allow content and advertising to be adapted to the needs of users. The information generated on social networks is enormous and highly varied. A study conducted based on the emotions expressed on Twitter indicated that during 2013, on Saturdays in December or Sundays in July, most users tended to show themselves more sad. On the other hand, the first days of the week in December showed a greater tendency to happiness. Google and Amazon have their own technological systems to collect and analyze information, while specialized consultancies work tirelessly to increase the crossing of structured and unstructured data and obtain the greatest benefits for their clients.
But this is not the only dimension of Big Data, as the World Economic Forum pointed out in its Big Data, Big Impact report, it is a new economic resource such as money or gold. According to Davos specialists, data from mobile phones is especially important because currently the information generated through these devices can be easily related to each user individually. This allows knowing the needs and behaviors one by one instead of looking at the population as a whole.
Music Brokers
MB Entertainment Group
Federico Scialabba