Selecta: You will give a standing ovation, like if you were actually there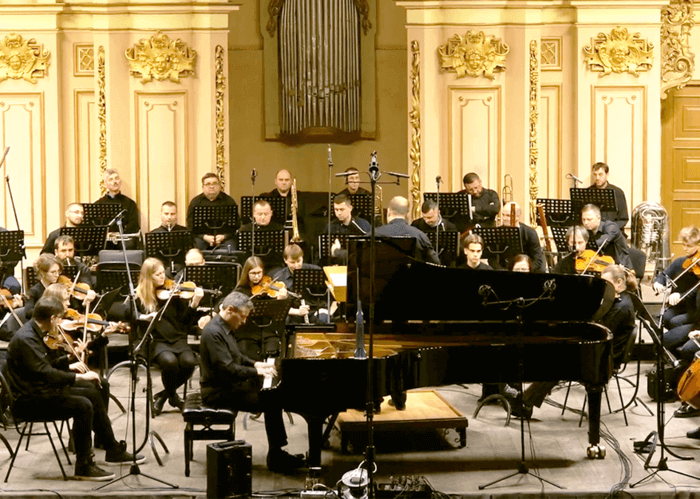 More than 1,000 hours of the best classical music in the world within reach of users.
"You respect them, I love them," said Igor Stravinsky when accused of insulting the classics. He was about to premiere a new ballet, but instead of starting from scratch, he took classical scores and rewrote them making them his own. Technology today makes it possible to "reinvent" or rewrite the way in which lovers of classical music access the galas of their favorite artists. Of course it is possible to enjoy them live and direct, but you can also live a moving experience thanks to the new HD sound and image systems. The audiovisual media have changed in a fundamental way and it is no longer even necessary to be tied to a programming grid with a schedule established in advance. In Selecta, each gala starts when the user decides. And each piece of content can be stopped, restarted and played as many times as you want.
The best concerts, operas and ballets to watch from all devices; with HD sound and image quality. A team of specialists selects the unmissable works, singers and directors so that each subscriber travels the world from the place they prefer.
Your hands will burn
Membership offers more than 1,000 hours on demand at the users' fingertips. To enjoy a unique experience with:
500 Concerts
110 Operas
60 Ballets
60 Specials Programs
Established soloists right in front of you
You will enjoy the iconic presentations of the most famous artists as close as you want.
Martha Argerich
Luciano Pavarotti
Mstislav Rostropovich
Joshua Bell
Lang Lang
Placido Domingo
Great Conductors and Orchestras in lively performances
You will see the great masters in action, displaying all their talent up close, as if they were performing just for you.
Simon Rattle
Daniel Barenboim
Gustavo Dudamel
Seiji Ozawa
Claudio Abbado
You will travel virtually to the most prestigious venues and festivals in the world
You will have access to the best seats, from the comfort of your home, as many times as you want.
Lucerne Festival
Baden Baden
Berlin philharmonie
Verbier Festival
Verona Arena
Colon Theater
Wherever you want, 24 hours
You can enjoy Selecta on all your devices:
APP for Smart TV
Smart phones.
Desktop
Tablets
Selecta also expanded its availability with Foxxum
Classical music lovers with Foxxum-enabled smart TVs, including brands like Newsan & Philco, in Argentina, Hisense in Europe and Panasonic in Brazil and Latin America; they can now enjoy the best operas, concerts and ballets from around the world, from the comfort of their home, thanks to Selecta.
"We are delighted with this alliance as it allows us to offer our excellent catalog —with the best image and sound quality— to more and more Smart TV users, through our app", points out Federico Scialabba, founder of Selecta TV.
For his part, Rony Lutzi, CEO of Foxxum comments: "With Selecta TV we are expanding the range of content in the Foxxum App Store, offering classical music for all generations and tastes. And this is even more important because we are targeting a specific audience that generally cannot enjoy this type of content via Smart TV".
Music Brokers
MB Entertainment Group
Federico Scialabba