Federico Scialabba: Investment funds dig into music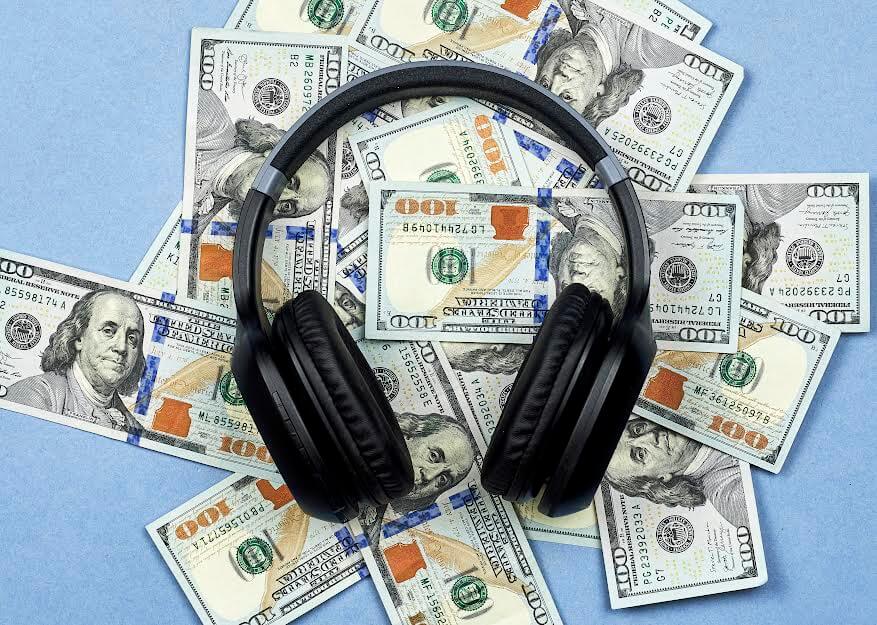 The industry was trying to recover from a sustained decline and struggling to adapt to the changes brought about by the Napster adventure and the possibility of free music sharing. The first company that managed to set up an online legal music sales and distribution service was iTunes and then, in 2006, Daniel Ek and Martin Lorentzon founded Spotify. Business really changed with this service free for most users, ad supported, and with additional features, and ad free, for paid subscribers. Free or paid, Spotify, like almost all platforms, generates licensing revenue for copyright holders. Streaming managed to completely revitalize the music industry. And while the record companies saw the light again from the new model of digital access, the central banks began to reduce interest rates to historical lows. And this made several investment funds went out looking for new sources of profitability. Suddenly, the music industry became a really attractive option and positioned itself as the new investment star.
As Federico Scialabba, CEO of Music Brokers, explains, the immediate future does not seem to be slowing down, quite the contrary. "Blockchain is key for the music industry, it implies a decentralization of the platforms that will change the entire business again. The songs are going to be completely transformed into financial assets because traceability is going to be very easy; we will be able to see the evolution, the track record, how much each song earns, all this will be transparent. So I wouldn't be surprised if at some point we have a stock market with songs, or a set of songs, trading daily on the stock market. Then someone will be able to invest in a certain percentage of Let it Be by the Beatles. Today it would be a much more serious investment than all the cryptocurrencies that are pure romanticism, leaps of faith. A song like Let it Be has a track record from its release until today, it lets you know how much it generates and projects. This means the option to invest in something with absolutely solid backing. Investing in an ETF, an exchange-traded fund, that instead of being based on coffee, is based, for example, on the Argentine Trap would be very interesting. Personally, and beyond the fact that I know the industry very well, I would feel much more secure with this type of investment, the data for the evaluation is more concrete and predictable".
Federico Scialabba's opinion is not capricious, in recent years the most important investment funds in the world have allocated billions of dollars to the purchase of music catalogues. An example of these movements was the association of two greats: Hipgnosis Song Management and Blackstone. Merck Mercuriadis, CEO of Hipgnosis Song Management, stated: "Hipgnosis Song Management has firmly established songs as an asset class. This new partnership with Blackstone will provide financial strength to invest in proven songs, as well as grow our song management team, allowing us to create greater value for our shareholders, including our songwriters and shareholders. Given the strength of our portfolio, we view the initial engagement as only the beginning of a long-term partnership between Blackstone and Hipgnosis."
In recent times, the fever over music copyrights, and the royalties associated with them, have given rise to big headlines in all media. Bob Dylan sold his catalog to Universal Music, estimated to be over $300 million, and the news continued. Neil Young, Blondie, Lindsay Bucingham (Fleetwood Mac) and Shakira are just a few of the artists making the best seller list. "We see how various investment funds buy catalogues, they are in fact buying streams because they are works that generate money", points out Federico Scialabba of Music Brokers, the only independent multinational Latin American company. Unlike other investments that can pay dividends whether or not they have a good quarter, certain songs pay all the time, all year, every year. And the listening is constantly growing. With the performance of a song in recent years and the number of people joining the system, for free and paid, the evolution in terms of profitability can be projected very accurately". With this perspective, there is no doubt that Wall Street has taken the music industry by storm. Funds like Blackstone increase their dividends every time Justin Timberlake's "SexyBack" is played in a mall. And Apollo, another investment fund, gets paid every time Luis Fonsi's "Despacito" makes people dance in any public space.
Music Brokers
MB Entertainment Business Group
Federico Scialabba