Selecta, the app exclusively for classical music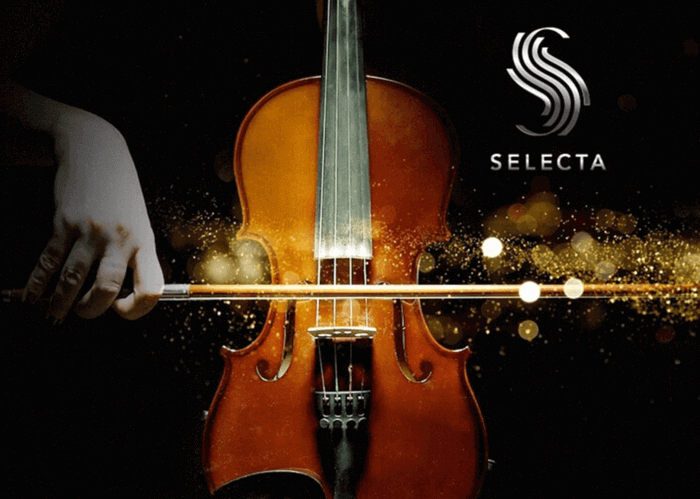 SELECTA, Music Brokers' own brand for classical music, stands out with a Native Application for iOS and Android VOD (Video On Demand) dedicated exclusively to Classical Music, available on all devices: APP for Smart TV, Desktop, Tablet and Smart Phones. The content of SELECTA is cataloged according to the relevant criteria of classical music in 3 sections: CONCERTS, OPERAS and BALLETS.
To this is added the SPECIAL section that brings together other creative expressions. It also has a Predictive Search Engine and offers a selection of languages in Spanish, English and Portuguese.
Audiovisual media have changed radically in the last decade or so. Television, as it was traditionally conceived, is now a thing of the past. It is no longer necessary to be tied to a programming grid, with a schedule established in advance, to be able to enjoy our favorite content: now each movie or series starts when the viewer decides. Each content is also chosen in a timely manner, within an increasingly wide selection, by those who are ready to enjoy it right now. And each title can also be paused, restarted and played as many times as you want.
These are some of the advantages of the MUSIC BROKERS platforms for streaming content. Among which SELECTA stands out, a Video On Demand platform dedicated exclusively to classical music in all its expressions, available both on the Internet and through native applications for IOS and Android. The content of SELECTA is categorized according to relevance criteria in three main sections: CONCERTS, OPERAS and BALLETS.
Every month, a team of specialists in the field of classical music carefully curates the most outstanding international music events and this selection is used to permanently update our catalogue. This same team also takes into account the feedback provided by the constant interaction with our broad user base, taking their opinions as criteria based on a rigorous monitoring of their preferences and interests segmented by country, gender and age.
The titles included in the SELECTA catalog range from the established figures of the world of music in Europe, the most renowned orchestras, soloists and conductors, with their performances in the best venues in the world, to emerging artists from Latin America, great values artists who often do not have a dissemination device that allows them to show their talent in a massive way. In this sense, Selecta is not only an entertainment platform, but a necessary space for cultural promotion and dissemination created by MB entertainment group.
The incorporation of different aesthetic proposals is another of the platform's bets. The opening of the catalog towards new musical and stage languages is combined with traditional content. On the other hand, we know that the limits that separate academic music from popular genres are more subtle than is usually believed. Many of the works that make up the classical repertoire have their roots in popular music. That is why in the Selecta catalog symphonies, concerts, chamber recitals, ballet and opera coexist, along with experimental music, jazz and the best soundtracks created for the cinema. As Duke Ellington used to say: there are only two kinds of music, those that are worth listening to and those that are not. SELECTA offers a wide range that has a single element in common: it is good music, which justifies us stopping and taking some time to enjoy.
There are still certain baseless prejudices about classical music. One of them is that this music is part of a more or less distant past, exclusive to European culture. Although there is a tradition of several centuries coming from the Old World, it is no less true that wonderful works continue to be composed today, and that throughout the American continent there are many examples of composers and original works of enormous relevance, often little known. Another false preconception is that it is necessary to have prior preparation to enjoy these masterpieces. This idea is far from the truth: as with any artistic manifestation, the most important thing is not to have prior knowledge, but rather to be moved by what we hear and see. It is not knowledge, but sensitivity, that must be put into play to get closer to art. And classical music is no exception.
Federico Scialabba, one of the executives in charge of the project, anticipates that "one of the most recent news on the platform is the agreement that has been signed with the Escuela Superior de Música Reina Sofía in Madrid, one of the most important music conservatories in Europe. With it, a generous number of recordings produced by this institution are being incorporated into its own auditorium, with remarkable audiovisual quality".
The Selecta service can be used both on smartphones and tablets with Android or IOS systems, by downloading the corresponding free application from stores, on computers equipped with any Internet browser, as well as on smart televisions. Those who wish to learn about the platform have the possibility of enjoying a full month free and with no further commitment, by registering a user at www.selectatv.com.
Music Brokers
MB Entertainment Group
Federico Scialabba