Two billion more in catalog acquisition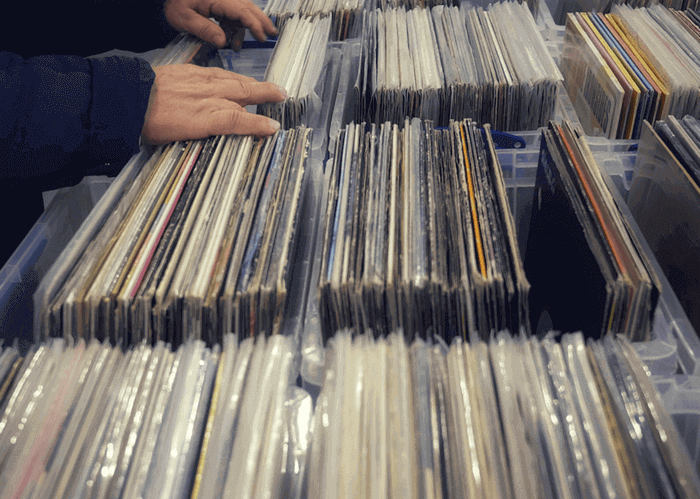 Experts in the music-acquisition market have been announcing that the euphoria decreases at a rate inversely proportional to the increase in rates, however….
Macroeconomic factors, including steadily rising interest rates, are putting pressure on those who invested in leveraged portfolios of loans. This is the reason why the general expectation related to the music industry is reduced and also the figures that the funds are willing to place.
Rumor has it that smaller players in the M&A market are now looking for buyers, bemoaning the price they paid for assets that ultimately don't turn out as profitable as they initially projected.
Simultaneously, the financial world asks difficult questions to the big funds that bought catalogues. Did they really make a big deal? At times the answer does not seem so clear.
And in the midst of this context, Primary Wave, one of the most important funds in the field, closed an agreement for two billion dollars and got a fresh mountain of cash to continue investing.
Larry Mestel, CEO of Primary Wave, explains: "When you buy the right music assets and really add value to those assets, the partners are happy. In general, this strategy ensures a good result. Not all have followed a similar path, some have become over-leveraged without having a clear plan to increase the income stream.
Paradoxically, and despite what certain birds of bad omen portend the end of the fat cows, the financial giant Brookfield closed an agreement for two billion dollars with Primary Wave, the fund that acquired catalogs of legends such as Bob Marley, Ray Charles , Whitney Houston, Stevie Nicks , Prince, Burt Bacharach and many more.
"We have seen how several investment funds, when buying a catalog, are in fact buying streams because they are works that generate money", adds Federico Scialabba, CEO of Music Brokers. Unlike other investments that can pay dividends whether or not they have a good quarter, certain songs pay all the time, all year, every year. But you have to know how to select and manage. On the other hand, listening is constantly growing. With the performance of a song in recent years and the number of people joining the system, for free and paid, the evolution in terms of profitability can be projected very accurately".
Regarding what Larry Mestel points out, a good example of strategies to "add value" to certain acquired assets could be what happened with the rights to the work by Whitney Houston. In 2019, Primary Wave acquired 50% of Houston's assets, including a share of the singer's royalties from songs and masters; as well as a share in the profits from her films, such as 1992's The Bodyguard.
"Wanna Dance with Somebody," the biopic about the late singer's life, will be released in December by Sony Pictures. And it is very likely that for this reason, the streaming of everything acquired by Primary Wave, and, in particular, of "I Wanna Dance with Somebody (Who Loves Me)", the song of the year 1987, will hit a big leap in services like Spotify and Apple Music.
"Anyone can raise a dollar. But not everyone can turn a dollar of income into three, that's what sets us apart", points out Larry Mestel.
Other actions generated by Primary Wave for the Houston family included curating the creation of a Whitney Houston cosmetics collection together with M.A.C. Cosmetics, and the sale of an NFT from an unpublished recording that the singer made when she was 17 years old. The aforementioned NFT sold for $1 million in December with much of the proceeds going to the Whitney E. Houston Foundation.
"It is difficult to predict what will happen in the industry," says Federico Scialabba of Music Brokers, the only independent multinational Latin American company, "but in any case the outlook is encouraging. Definitely the business is going to speed up thanks to the new technologies. The songs will definitely become financial assets because traceability will be very easy. Thanks to the implementation of Blockchain, we will be able to see the evolution, the track record, how much each song earns, and all of this will be completely transparent. I wouldn't be surprised if at some point we have a stock market with songs, or a set of songs, trading daily on the stock market. Then one can invest in a certain percentage of "Let it Be" by the Beatles. Or invest in an ETF, an exchange-traded fund, which instead of being based on coffee, is based, for example, on the Argentine Trap. That would be very interesting."