Music Brokers, the only Latin American multinational independent company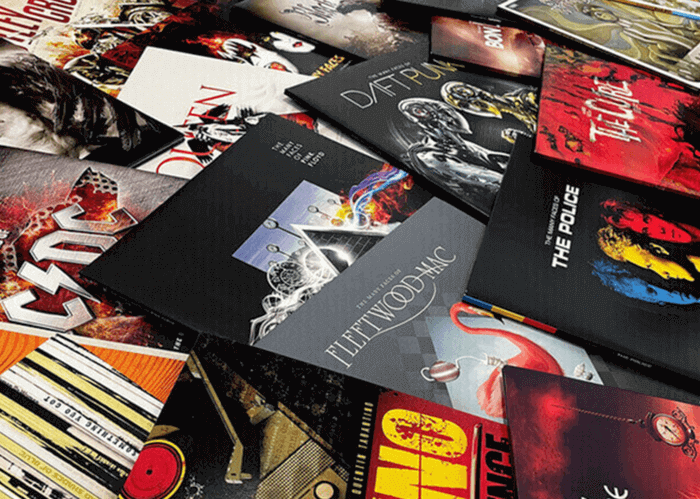 The music industry always had a well-defined structure, both at a local level and internationally. It was and is an oligopoly: a market dominated by a small group of big companies. Currently, Universal Music, Sony Music and Warner Music have about 75 percent of the market worldwide.
"Throughout the industry, the principle that has always prevailed says that no independent record label, starting from scratch, could compete against a multinational," says Federico Scialabba of Music Brokers, the only independent multinational Latin American company. "This model is still valid and also indicates that the independent company is forced to search for talent, sign it, develop it and then, sell it to one of the big three. Until today it is a cycle that repeats itself, there are very few who have managed to break this mold".
In fact, the "majors" themselves, the large multinationals, recognize that independent record labels are a key part of the industry's echo system. As Scialabba points out, they have the mission of discovering and developing an artist or band until their presence in the market becomes so complex for the small company to manage that they must be transferred to a company big enough to take over, and then the cycle begins again. The independent label, of course, will be dedicated to diving into the infinite ocean of talent until it finds the next treasure.
"I was still working at MCA Records when it became Universal Music Group," recalls Federico Scialabba, "but six months after the merger I decided to start my own adventure in the industry. And as soon as we got together with my partner, Julián Cohen, we understood that looking for talent was an incomplete way of looking at the business. We knew that we had to take care of all areas of the company and we quickly realized that what we had to do was to diversify".
Returning to the characterization of multinationals or "majors", these are companies that, beyond their size, have developed their business from a country of origin to other geographies. They have exported their products to expand their operation: the greater the number of territories, the more chances that an artist that generates a trend will appear in one of the countries. And of course, for this to make sense, these products must be accepted globally. Multinationals focus their work on the end of the value chain, that is, they focus their attention on strengthening the distribution system and maximizing the so-called "star system". The majors are interested in numbers, while independent labels tend to bet on the artistic value of a project before anything else and may not even analyze its potential profitability.
In this sense, Music Brokers can be considered as an independent company that is impossible to classify, or perhaps as the only Latin American independent company that quickly became a multinational, generating its own path that is different from everyone else.
Music Brokers actually started out as an independent label, but from the beginning it focused its operation on opportunities that no other record label, small or large, seemed to notice.
"When I worked in large multinationals, the minimum performance had to be guaranteed per unit," recalls Scialabba. "In these large companies, performance was not measured in percentage but in absolute value, so it was impossible to offer low-priced products. The only moment in which it could be sold at a different price was when the so-called "discontinued" offers were opened, they were products that were no longer going to be marketed and instead of destroying them they were sold practically at cost. But this happened once every three or six months, the record stores begged for the discontinued ones but the offer depended on what each multinational wanted to get rid of".
And so, Music Brokers began with a permanent line to feed the tray of products at affordable prices. This required building the entire value chain starting with committing a certain volume to manufacturers. "We had to produce a certain quantity so that they could give us the best manufacturing price and thus maintain our profit margin. We also had to pay for licensed music for those products. At the beginning, the challenge with the licenses was the selection within a narrow range of options".
Music Brokers was an independent record label, but from its inception it focused on achieving sustainable growth and it succeeded with flying colors.
"In the history of the recording industry, another basic principle had been installed: a large sales channel accounts for 80% of sales", explains Federico Scialabba. "There was no escaping this: in the US you had Tower Records, in England you had HMV, and as these giants go bankrupt they are replaced by a new one. And the record companies suffer to the rhythm of each elephant, the great channel, which monopolizes sales. At Music Brokers we coined, from the days of the CD, a maxim that was aspirational: if any of our channels has more than 5% of sales, we are in trouble. Therefore, all the time we tried to atomize sales so that if any of our clients, any of these channels, went bankrupt, the loss would not affect the economy of the company. Following this mantra, which was always unattainable, we did everything possible to try to dissolve what a big channel like Musimundo represented at that time, which had been passing from hand to hand, from bankruptcy to bankruptcy, and never settled as it did in the earlier days. So we started to explore other sales channels, one of them was Farmacity, a pharmacy chain, which worked very well with some specific products. They also paid much faster than traditional outlets. Then we got into supermarkets, which were always complex and got more and more difficult because we managed them directly with our own repositories and it was a hassle, the logistics of the trucks and everything else, but we kept moving forward. Finally, we opened in bookstores and after that we opened our own points of sale in the malls and developed the channel of duty-free shops. And although the revenue grew, we had more and more employees and more fixed costs. But what kept us in the black, our secret, was that we exported".
At that time, Music Brokers was exporting because it a necessity due its product line. The company focused on developing original products, with concepts that could have an impact internationally. It had stepped firmly, ensuring that no client was so decisive as to generate risk, and the moment of the great leap had arrived. It was the most difficult time, the complete shift to minimize the base in Argentina and give strength to the regional offices with headquarters in Brazil, Chile, Mexico and the United States. "And when we made this change, we also stopped exporting from Argentina and we switched the export channel to Mexico," says Scialabba.
Then would come the complete internationalization with the undisputed success of the Bossa N' series, and later the comprehensive digitization of the catalog and the new streaming business worldwide.
"We have always been a company of ideas", concludes Federico Scialabba, "with specific products to nurture a virtuous ecosystem, an ecosystem that grows permanently and feeds back. We create soundtracks for specific situations, we infiltrate people's emotions, places, what people recognize and need. That is our formula. Today people demand content in a vertiginous way, they pretty much swallow it, so we have become great generators of content".
Music Brokers is the only independent record company that originated in Latin America and became a multinational over time. Today, its headquarters are in Europe and the United States.